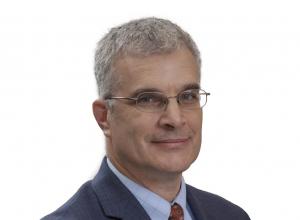 Board Member
Vidant Edgecombe Hospital
Patrick Heins has been President at Vidant Edgecombe Hospital since 2018. He previously served as President at Vidant Roanoke-Chowan Hospital and Vice President of Patient Care Services at Vidant Edgecombe Hospital. He also served 24 years in the United States Army, with deployments to Iraq and Afghanistan. Patrick owns a local fitness center and enjoys promoting individual health and wellness. 
Patrick holds a Doctorate of Nursing Practice from the University of Maryland and a Masters of Business Administration from East Carolina University.  He received his Bachelor of Science Degree in Nursing from East Carolina University and a Bachelor of Arts from the University of Maryland at College Park.  Patrick is a Fellow of the Healthcare Advisory Board.
Patrick serves on the boards of Edgecombe Community College, Area L AHEC, Tarboro Edgecombe Chamber of Commerce, Strategic Twin-Counties Education Partnership, and is a member of the Rotary Club of Tarboro.