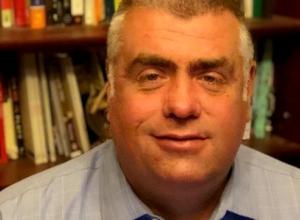 Chairperson
Crown LSP Group
John Griffin is a long-time resident of Rocky Mount and someone who has a passion for seeing Nash and Edgecombe counties prosper.  After graduating from Northern Nash in 1990, John continued his education at UNC Wilmington where he graduated with a Bachelor of Science in Business Management.  John began his career in finance with Ford Motor Credit working in both Hendersonville, NC and Atlanta, GA.  In 2003, John and his family moved back to Rocky Mount where he spent twelve years with McLane (formerly MBM).
While at McLane, John utilized his time outside the office as an adjunct professor at Nash Community College introducing non-traditional students to opportunities in Logistics.
In April of 2018, John accepted a position with one of Nash and Edgecombe's leading small businesses, Crown LSP Group as Director of Business Development.  John has worked to expand Crown LSP Group's regional transportation and warehousing company to become a national supply chain solutions company.
John has identified three interconnected pillars that allow him to maintain a proper work-life balance – his relationship with Christ, his family, and his work.  Currently John leads the college/young adult Community Group at Holly Grove Baptist Church.  John's family includes his wife Allie of 25 years, son Jake, and daughter Emma Cate.