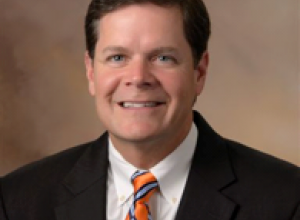 Treasurer
PNC Bank
George Mount is a Director of Operations, Enterprise Data Quality with PNC Bank. George has been with PNC for over 25 years providing senior leadership in Operations, Human Resources, and Finance. Areas of expertise include strategic planning, process improvement, mergers and acquisitions, compensation and incentive planning, financial analysis, and performance metrics.  
Following his service in the United States Marine Corps, George attended East Carolina University (ECU) where he received a BS degree in Business Administration with concentrations in Finance and Accounting in 1989. George returned to ECU and received his Master of Business Administration (MBA) degree in 1998.
George is married to Cathy Mount and has one adult daughter. George and his family attend First Christian Church in Wilson. In his free time, you will likely find George playing pickleball somewhere in Wilson or Wake Counties.