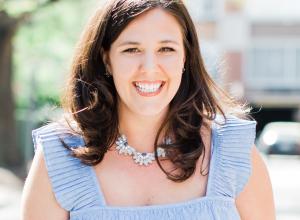 Board Member
A native of Greensboro, Erin Brewer has over ten years of experience in education and nonprofit leadership in a range of positions in Chapel Hill, Raleigh, Clayton, and Rocky Mount. In 2019, Erin joined Barnhill to maximize corporate and community impact through employee and community outreach, and by supporting nonprofits across North Carolina. 
Devoted to lifting up the community, Erin is highly engaged with causes through serving at Redeemer Church, mentoring underserved youth, or through service on the ECPS District Transformation Committee and the Rocky Mount Chamber of Commerce Board of Directors (past).
Erin holds degrees in English and Italian from the University of North Carolina at Chapel Hill, and also studied at the University of Bologna where she completed part of her Italian degree. She also received her M.A.T. from North Carolina State University in English as a Second Language. 
In her free time, you can find Erin out and about at the Rocky Mount Mills, tasting menus for her food and fun blog, RDU Gems, and playing tennis or pickleball with her husband, Blake.