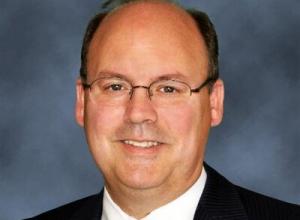 Board member
Dr. Andy Bryan became superintendent of Edgecombe County Public Schools on September 1, 2023. 
Over nearly a decade as superintendent of Lee County Schools, Dr. Andy Bryan worked closely with the community and staff to create unique educational opportunities that allow students to enjoy success in life.
Under his leadership, Lee County Schools launched the International Baccalaureate — considered by many to be the gold standard of college preparatory programs and one of only 34 programs in the state — and NAF career academies offering specialized technical education in business and finance, engineering, hospitality and tourism, and life sciences.
The district portfolio also includes a renowned Early College, strong Advancement Via Individual Determination (AVID) program, Spanish dual-language instruction in two elementary schools and acclaimed youth apprenticeship and pre-apprenticeship opportunities.
He also partnered with the community to renovate and restore a former Rosenwald school with newly constructed buildings to preserve the community's African American heritage with a cutting-edge STEAM-themed elementary school offering a curriculum grounded in science, technology, engineering, the arts and math.
Currently Co-Superintendent of the Year for the Sandhills Regional Educational Consortium, Dr. Bryan became superintendent after extensive experience in education. His career began as a social studies teacher and athletics coach, later with terms as athletic director, assistant principal, high school principal and associate superintendent of curriculum and instruction.
He was recognized in 2016 as Lee County NAACP's Educator of the Year and in 2014 as North Carolina Art Education Association Friend of the Arts.
Dr. Bryan holds Doctor of Education and Master of Education degrees in educational administration and supervision from the University of Virginia and received his Bachelor of Arts in history and political science from Longwood University.
His wife, Debbie, is a public school teacher, and the couple has two children: son Drew, a student-athlete at East Carolina University, and daughter Austyn, a high school freshman.