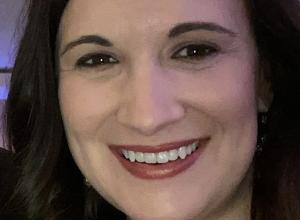 Board Member
Abbi Mullens, native of Fremont and current resident of Bethel, North Carolina, serves as the Family
Services Program Manager, overseeing parenting education and support groups, as well as childcare
resource and referral for Down East Partnership for Children. Abbi has ten years of experience working
with children and young families in eastern North Carolina but joined the specific work of Down East
Partnership for Children in 2021, committing to launching every child in Nash and Edgecombe counties
as a healthy, lifelong learner by the end of third grade.
An avid wolfpack fan, Abbi is a dual graduate of North Carolina State University with a Bachelor of Arts
in both Psychology and Religious Studies. Abbi then earned her Master of Divinity at Campbell
University and was ordained in ministry by the Cooperative Baptist Church. It is Abbi's passion to serve
her community and young people. These passions can be found not only in her work at DEPC, but also
in her service to children at First United Methodist Church of Rocky Mount.
In her free time, Abbi can be found enjoying anything her son, Graham is discovering and alongside her
husband, Daniel.