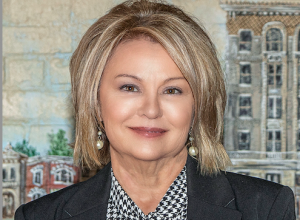 Education Specialist
Born and raised in Edgecombe County, North Carolina Vivian Edmondson graduated with B. S. Degree in Clothing and Textiles and a B. S. Degree in Home Economics Education from East Carolina University. She also received National Board Certification, Career Development Coordinator Certification and Special Populations Certification.   
Vivian taught in the Edgecombe County Public Schools System in North Carolina for 18 years in Career and Technical Education and served as AVID Coordinator for 8 years and then as Career Development and Special Populations Coordinator for 4 years. She retired in June 2018 
She is now working part-time with Strategic Twin-Counties Education Partnership as an Education Specialist in Rocky Mount, NC.  She works to improve the education of PreK-14 in both Edgecombe and Nash County Schools Systems by facilitating collaboration with community partners and business and industry leaders. She engages with stakeholders to create career awareness activities enhancing career preparedness and creating a talent pipeline in the critical career sectors of Advanced Manufacturing, Supply Chain Management, and Heath Care.