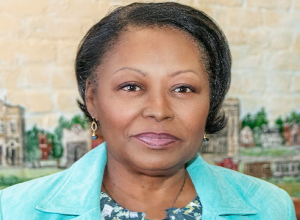 Business Liaison
Shyrese received her degree in Business Education from St. Augustine's College, making her a first-generation college graduate. After obtaining her degree, She has worked with small and large corporations through business focused jobs across the world including the United States, London, the British Isles and Canada. She is trained in strategic planning and initiative implementation and processes strong organizational, analytical and problem-solving skills.  
Shyrese's experience in the business industry made her the perfect candidate to come into STEP as a Business Liaison. Shyrese has a strong passion for education and helping children get the help and access they deserve since many of those around her growing up did not have that access. Shyrese has shown this through the support she and her husband James have given to their daughter, Ashley. Ashley became a major in the Unites States Army through her parents' support and they are very proud of how she has thrived.   
Shyrese loves going to baseball games in memorial of her late father; but she is the happiest spending time in her garden and time with her husband and daughter.