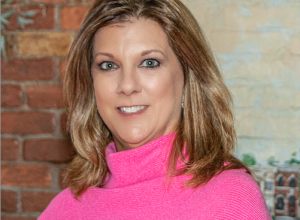 Executive Director
steptwincounties@gmail.com
Pam has been a lifelong resident of the Twin Counties.  She graduated with her Bachelor of Science in Education from Old Dominion University in Norfolk, Virginia and completed her Master of Arts in Education from East Carolina University. (Go Pirates!) 
Before being named as Executive Director of STEP, she spent 30 years in the education profession.  Pam describes herself as being uniquely qualified for her current position, having had the pleasure of working in Edgecombe County Public Schools, Nash Rocky Mount Public Schools, Edgecombe Community College and Nash Community College.  She enthusiastically began her career as a middle school teacher and coach, where she met her husband, Jeff.  She also worked as a counselor, Crisis Intervention Specialist, Educational Consultant and Director of the Redirections Day Treatment Program.  She has always had an interest in "the nontraditional" and serving as a "change agent".  Throughout her career, Pam has been a presenter at state and national level conferences and has provided professional development to hundreds of local educators.   
 Through Pam's leadership, STEP has become a model program for collaboration and has received several recognition's and awards.     
Outside of education, she has served on the Jim Clack & Friends Foundation board, volunteered at a local and regional level with American Cancer Society's Relay for Life and is an active member of Delta Kappa Gamma, Rocky Mount Rotary and board member for Communities in School.  Pam is happiest spending time with her husband and two grown daughters, Dawson and Sydney.