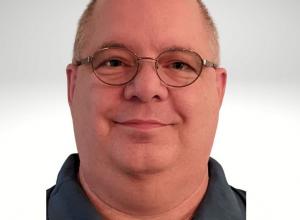 Board Member
LS Cable & System USA
Sean received his A.S. degree from Sinclair Community College and B.S from Wright State University,
both in Chemistry. In his 30 year career, he has worked in multiple industries as a chemist or engineer, in
five different states before settling in North Carolina in 2013 as part of the management team at LS
Cable & System USA, Tarboro. Together with his wife, Cathy, he has raised four accomplished children,
Shaden, Chyla, Bryland, and Noelle. His experience with education systems in four states combined with
his problem solving skills provides a unique perspective to the board.
Sean is a life-long learner with a passion to support the youth in the community by sharing what he has
learned, providing opportunities where they haven't been, and bringing new ideas. He has found an
outlet for that passion through the STEP organization volunteering with many events and as a member
of the leadership council.
Sean is happiest spending time with his family and cheering on the Cincinnati Bengals.