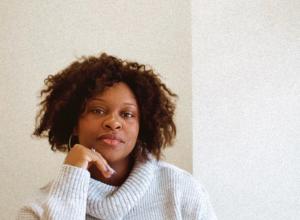 Communication and Engagement Coordinator
Brandy is a native of Rocky Mount; attended Rocky Mount High School and continued her education at Winston-Salem State University majoring in Political Science. She has an advocacy background in food insecurity and equitable education. Her most current research highlights educational disparities caused by housing inequities and food access.
Brandy received her M.Div from Wake Forest University. She is a theologian specializing in Hip Hop Theology, African Spirituality, and Intergenerational worship. This past year, she has worked with NC Council of Churches helping faith communities across the state acquire grants to sustain or launch health centered ministries. She has a passion to uplift the community through building bonds, bridging cultural gaps, and sustaining programs through obtaining support.
She brings to the team over 8 years of communications experience with a specialization in social media and data management. Brandy comes to STEP (Strategic Twin Counties Education Partnership) with a mission to cultivate new relationships, strengthen current ones and promote the mission of the organization.